Aging is a fact of life. Looking like it doesn't have to be.
If you're bothered by those deepening lines and have thought about treatment to temporarily reduce them, allow Dr. Mark Powell to perform a consultation to determine your optimal treatment plan.
(434) 771-2955
Before and After Photos
---
Meet Dr. Mark A. Powell
Dr. Powell has been in medicine for 25 years and in the South Hill, VA area his entire career. Originally from Rochester, NY, Dr. Powell relocated to Southside Virginia upon completion of his education and training. He received his Bachelor's Degree from Cornell University and his Medical Degree from the University of Pittsburgh. He completed an Anesthesia Residency in Pittsburgh and provided anesthesia services at Community Memorial Healthcenter in South Hill for almost 10 years.
Dr. Powell has been providing care at South Hill Wellness Center, LLC since 2018. He enjoys the personalized atmosphere of a small town office as opposed to working in a hospital and enjoys connecting with people on a personal level helping his patients feel better about themselves through his interest in Bio-identical Hormone Replacement Therapy and Medical Aesthetics. He has had a long-term interest in performing Medical Cosmetics, which he says, in addition to his extensive injection experience with muscles, joints and spinal cord epidurals, Cosmetic Injections add a creative touch to his expertise.
Dr. Powell has been married to his wife, Joanna, for 20 years. They have two children together that are currently in high school and college. He has also helped raise a stepson, who is currently working at Microsoft. Dr. Powell has thoroughly enjoyed being involved in his children's activities, coaching volleyball and softball, as well as helping with the high school marching band at competitions and fundraisings.
---
BENEFITS OF COSMETIC INJECTIONS & FILLERS

* FDA approved treatment
* Minimal downtime
* Results seen within 24-48 hours
* Smooths forehead lines, crow's feet lines and frown lines
SERVICES
BOTOX COSMETIC INJECTIONS
A full life brings its share of surprises, smiles and frowns. With these experiences
comes repeated muscle contractions, one of the factors that may lead to prominent
lines. Smooth those fine lines with cosmetic injections.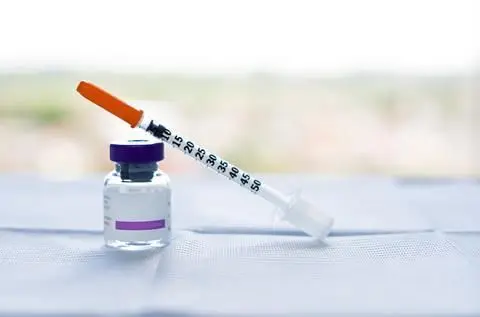 DERMAL FILLERS

Dermal fillers are gel-like substances that are injected beneath the skin to restore
lost volume, smooth lines and soften creases, or enhance facial contours.
Call for a consultation to discuss your options.
MOST COMMON TREATED AREAS

CROW'S FEET
Cosmetic injections are one of the most common types of outpatient procedure for crow's feet. These facial wrinkles are the fan like formations that develop near the outside corners of your eyes.
FROWN LINES
Frown lines are the vertical creases that appear between the eyebrows,
generating a tired or angry look.
FOREHEAD LINES
Cosmetic Injections work to relax the muscles that causes these wrinkles.

~ SERVICING TWO LOCATIONS ~

LAKE GASTON AREA
4132 Gasburg Road, Gasburg, Virginia
(434) 771-2955
Wednesday & Friday
SOUTH HILL AREA
107 N. Brunswick Avenue, South Hill, Virginia
(434) 447-8996
Monday, Tuesday & Thursday
Two Businesses...One Spa Location
We share our Gasburg location with Kim Fritz, Licensed Esthetician and owner of Lasting Impressions, LLC.
You can view and book her services by visiting www.lastingimpressionsllc.net